Centuries of farming culture
The property dates back to the middle ages. It was originally a medieval tower, part of the fortification of the nearby feudal Castle of Viesca, which got destroyed in the following centuries.
The old tower, now part of one of the two main buildings, gives the place its name.
As the name suggests, Antico Borgo La Torre was originally a medieval tower, most likely part of the fortification of the nearby feudal Castle of Viesca, which was located in the hill north of the property. Unfortunately, the castle got destroyed by landslides and only sporadic ruins are left, now covered by a forest, but the medieval tower survived. If you look at the floorplan of the western building you can recognise the tower from its thick walls.
During the following centuries the tower was extended, becoming a larger building, and other smaller buildings for agricultural use were added. The property grew gradually as a farm, reaching its current layout around 1800.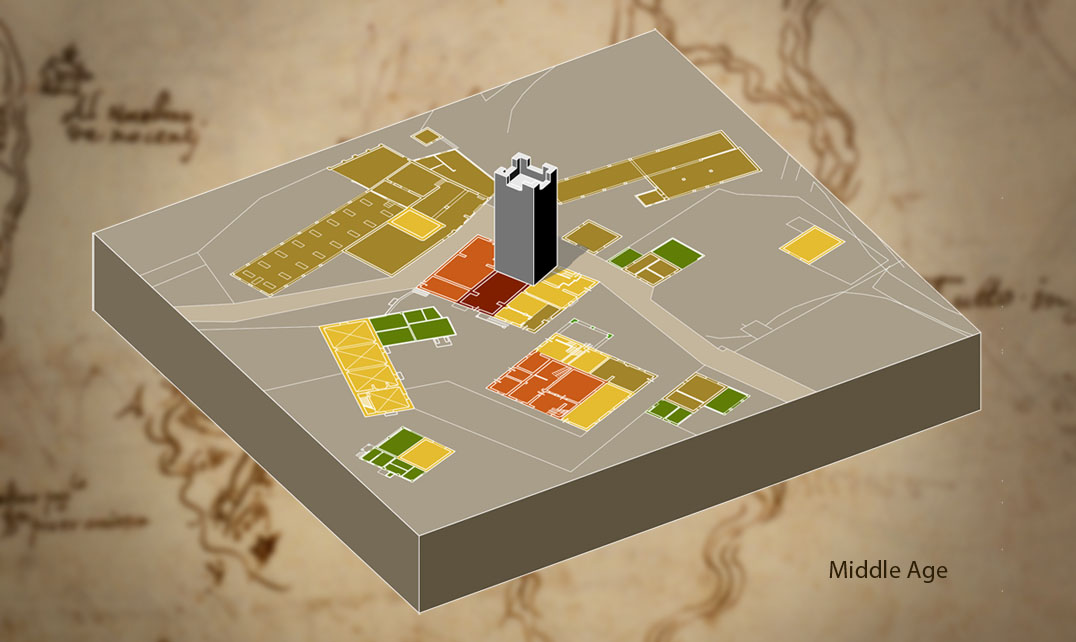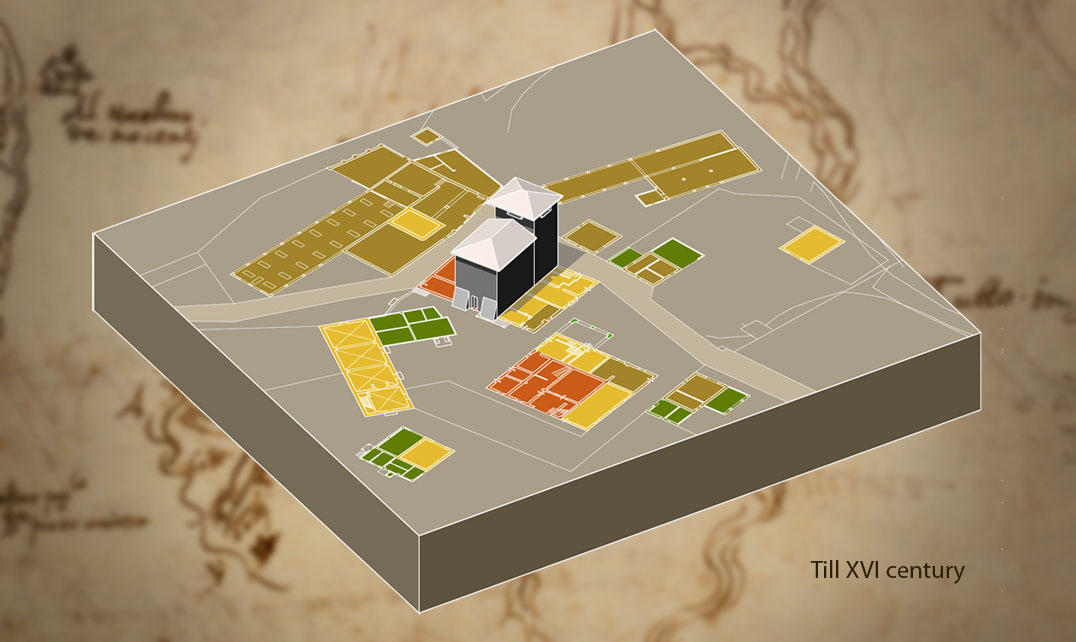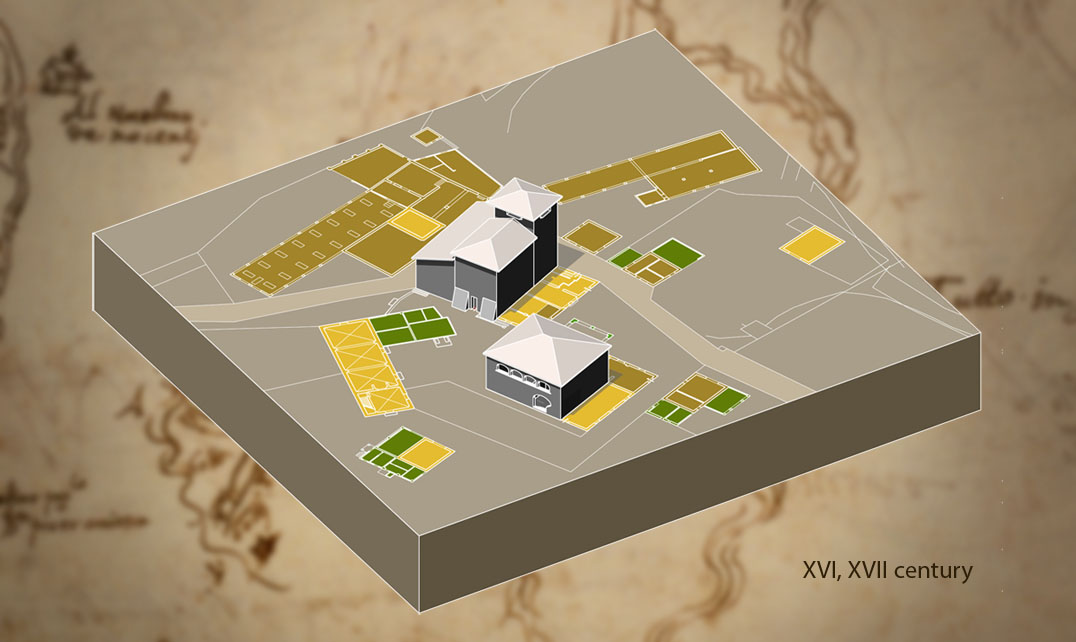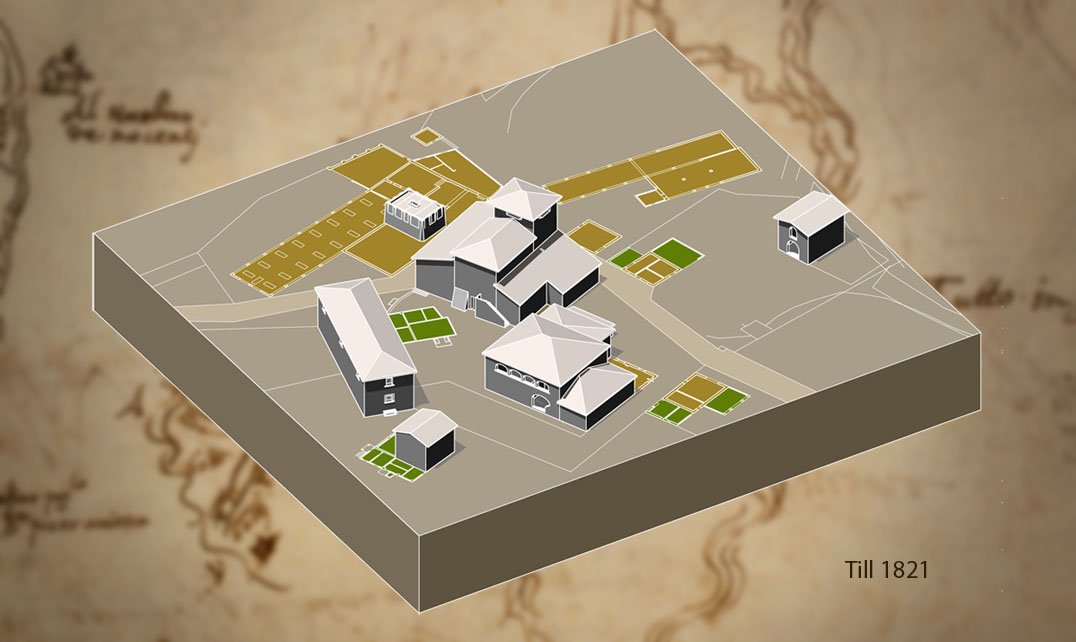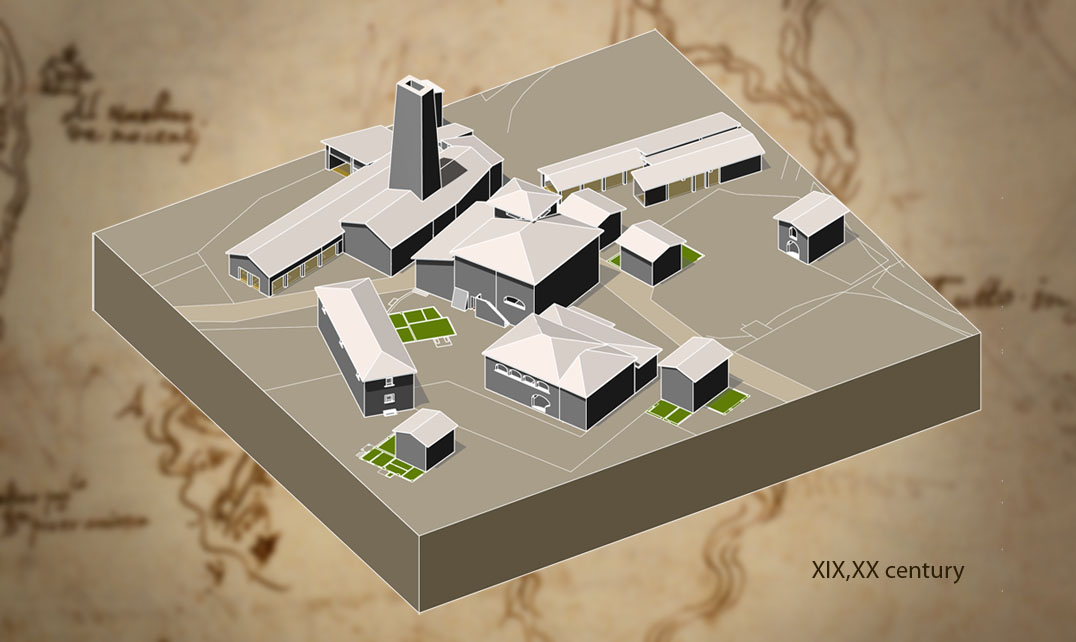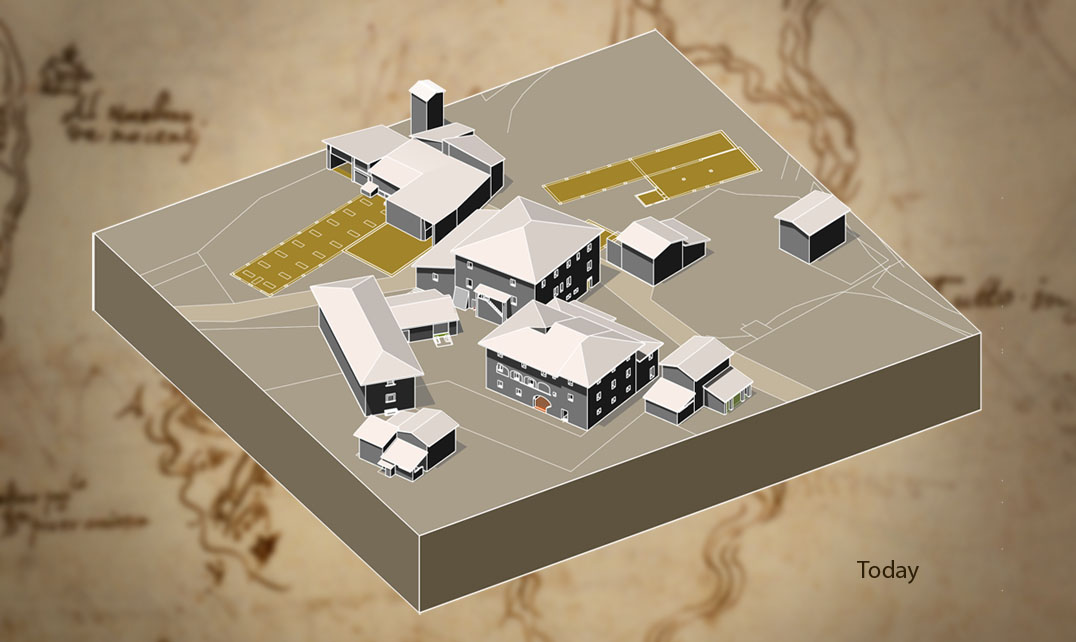 Catasto Generale Toscano,
map of Reggello, sect. N, sheet 4 (1821).
(State Archives of Florence)
The arrangement of the buildings in 1821 is very similar to the current one. The long building marked with no.669 is the granary. The small building marked with no.692 is described in the legend as "fornace da lavoro" (kiln). This was the starting point of the brick factory built later on, now abandoned and partially demolished.
In the last centuries, the farm became part of the properties of the noble family Medici Tornaquinci, whose descendants are the present owners. The Medici Tornaquinci coat of arms is carved in wood on an antique olive press on the estate. We use it now on the labels of our Toscana IGT wines.
The elegant granary from the seventeen century originally provided a centre for the collection and storage of wheat produced in the area. It has a noble and sophisticated appearance since it needed to convey the social importance of the family. Thanks to recent renovations the granary has regained all its charm – rustic and noble at the same time. The building, with its two large halls, is now used for weddings and conferences.
During the nineteenth century and part of the twentieth century, bricks were produced in the brick-kiln, making use of the sand-clay composition of our soil. Since several decades the brick-kiln has fallen into disuse and, in the place of the clay quarry, a beautiful lake fed by natural springs was created for irrigation. The lake is now completely naturalised and integrated in the landscape.