Antico Borgo La Torre has been in the family's ownership for centuries, being part of the estates of the Medici Tornaquinci family. Since 2020 it has been managed by the new generation John Larsen and Federica Castellani, supported by Federica's father Castellani Castellano, who previously was running the estate and in 2007 started its transformation to become an agriturismo offering accommodations for tourists looking to experience the Tuscan countryside life.
In the summer of 2019 John and Federica arrived in Italy from London where they up to this time had been living and working. John and Federica both love the nature and actually met through a group of friends doing walks in and around London. They were in 2009 the first couple to celebrate their wedding in our 18th century granary hall – and many have since followed.
Federica and John share a passion for the nature and creating beautiful experiences
and memories of the wonderful Tuscan countryside.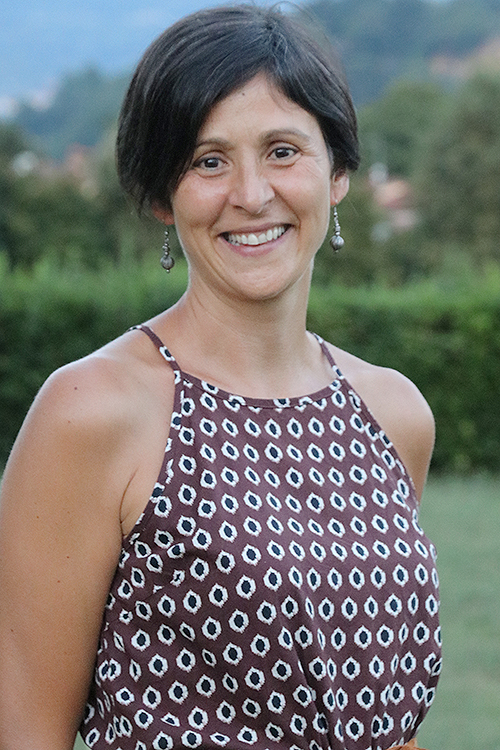 FEDERICA CASTELLANI
Federica was born in Terni and spent her childhood there before her mother initiated a move of the family back to her place of origin in Florence. Having studied chemistry at the city's university, Federica decided to undertake further research studies abroad at the Freie Universität in Berlin. After completing her PhD she moved to London to work as an editor of scientific journals before she joined the European Medicines Agency, where she stayed for 11 years before returning to Italy. Federica combines her dedication to the family property with her organizational and communication skills to guide and support our guests and collaborators.
JOHN LARSEN
John has immersed himself in the production of our artisan wines, using the historic facilities and the natural surroundings. Originally from Copenhagen, Denmark, after having studied anthropology he moved to the United Kingdom for his PhD in Sociological Studies. After working as an university researcher, he was leading research and evaluation for charities, working in the fields of mental health and alcohol harm prevention. Although it may seem a radical shift, for John the line of continuation in his work and life is the dedication to improve well-being and personal development: Offering the space and opportunities for a great holiday, developing your skills, experiencing the nature and tasting wonderful wine and olive oil as part of the amazing Tuscan cuisine!