The apartments are surrounded by a big natural garden where even on hot summer days guests can enjoy the fresh air of the countryside. A small lake completes the natural scenery of the estate.
In this expansive green space with its majestic trees, guests can always find a private space where to relax without being disturbed, and children can play in the green in the comfort of safety.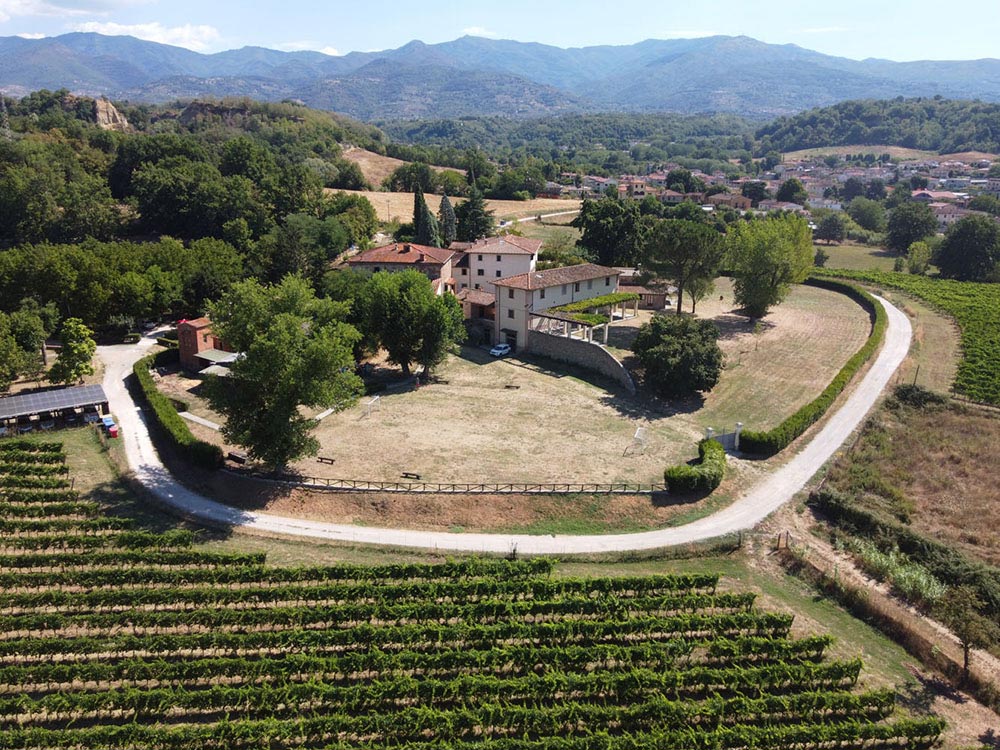 And after a busy day visiting the historic cities of Tuscany, guests can enjoy a swim in the 20 metre long swimming pool overlooking the lake and relax.
The depth of the pool varies gradually, from 115 cm to 180 cm. Two large steps allow you to enter the water slowly or relax half-way into the water in this artificial 'beach entry'.
… and for those who like a challenge, you can compete with the best times of our swimming pool!
Our lake does not only enrich the natural scenery but is a focal point for the wildlife in our surroundings, and it offers a habitat for fish, frogs, turtles and many types of birds. If you visit it by dusk or dawn, you may spot hares, deers and wild boars coming for a drink.
The lake can also be used by those who love fishing, but we'll ask you to put the fish back in the water!
Each apartment has assigned an outside table and chairs where to eat or relax in the green.
Our parking with solar panels is outside the hedge surrounding the buildings and garden. Inside, it's a car-free zone – and stress-free! You can enter with your car to unload and load your luggage. For the rest of the time, you won't need to worry about cars when enjoying your stay with us.
You can practice various sports at Antico Borgo La Torre! We have a beautiful football field overlooking our vineyards and between one goal and another you can also enjoy spectacular sunsets.
Near our lake, in addition to swimming in the pool, you can play volleyball, table tennis or a game of table football. Fun is guaranteed for everyone, young and old!