The modernised apartments, all very spacious, have furnishing in the 'arte povera' style, preserving the typical atmosphere of traditional Tuscan country houses.
We can offer apartments for 2 to 7 people. Each apartment has its own outside space with outdoor table and chairs, and standard equipment for the swimming pool area.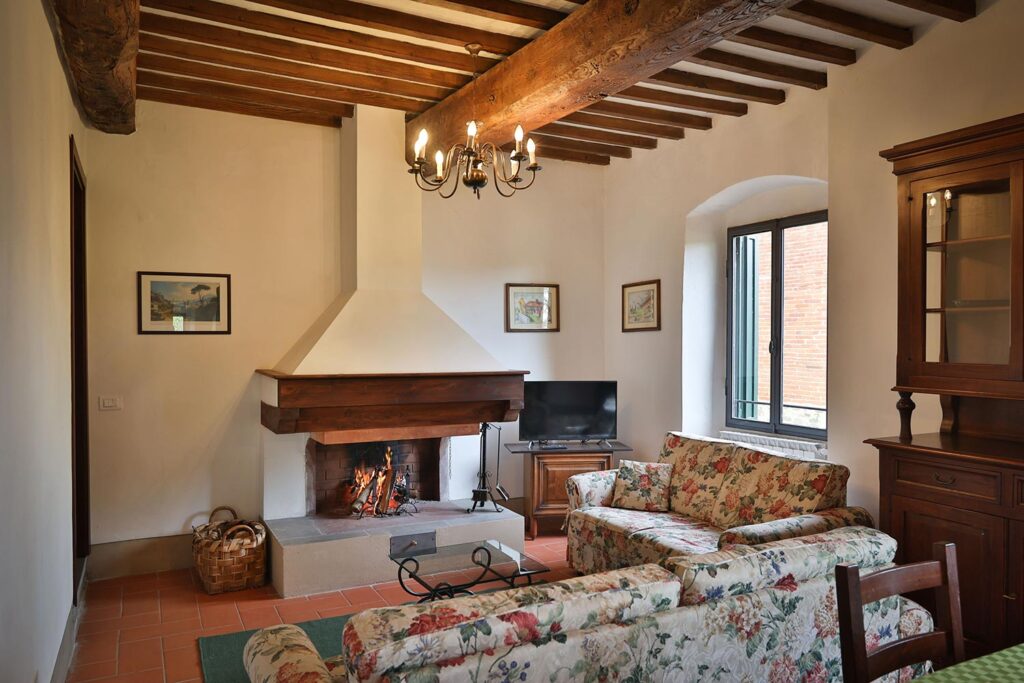 Great for a group of friends or a larger family wishing to spent some cosy time together by the charming fireplace and making use of three separate bedrooms.
Fantastic apartment for a larger family or a group of friends with its three delightful en-suite bedrooms and a large private terrace.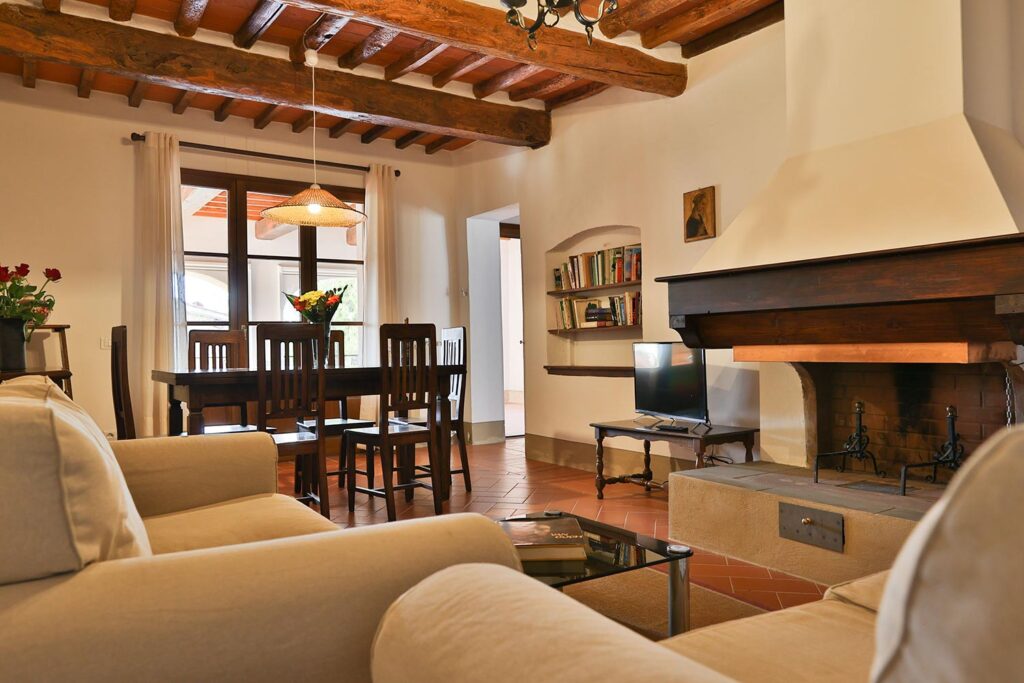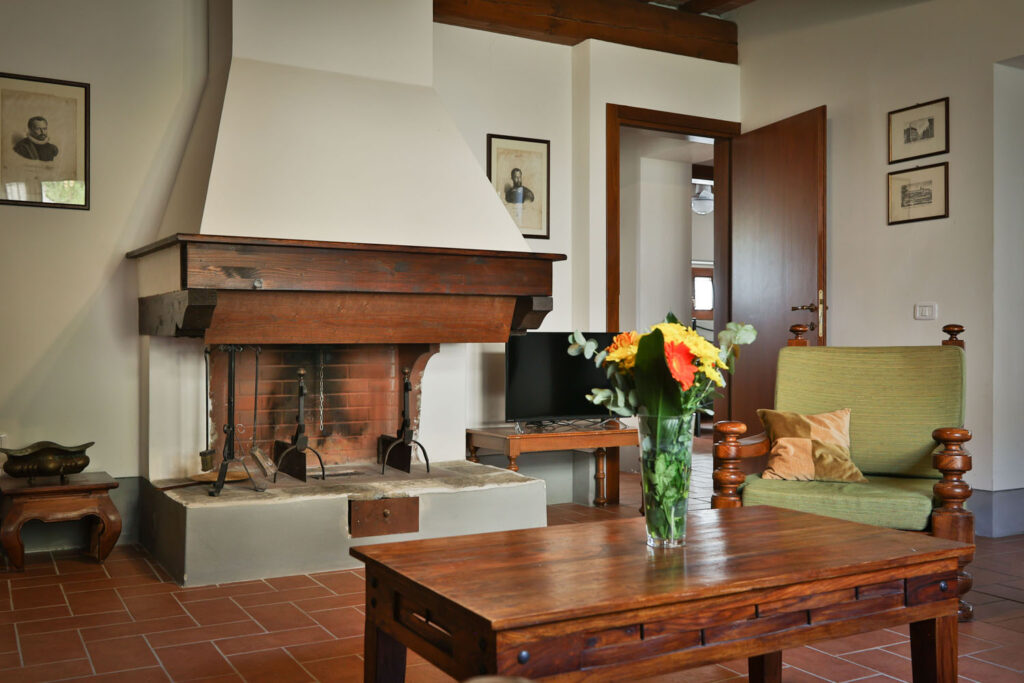 An entire house perfect for a family of four, who will be able enjoy its comforts and the exclusive patio at the back of the house, where to relish fabulous sunsets.
Set within the walls of what once was the medieval tower, and with great views over our swimming pool with the Vallombrosa mountains as background, this apartment offers plenty of family living space and a direct connection to the origin of the estate.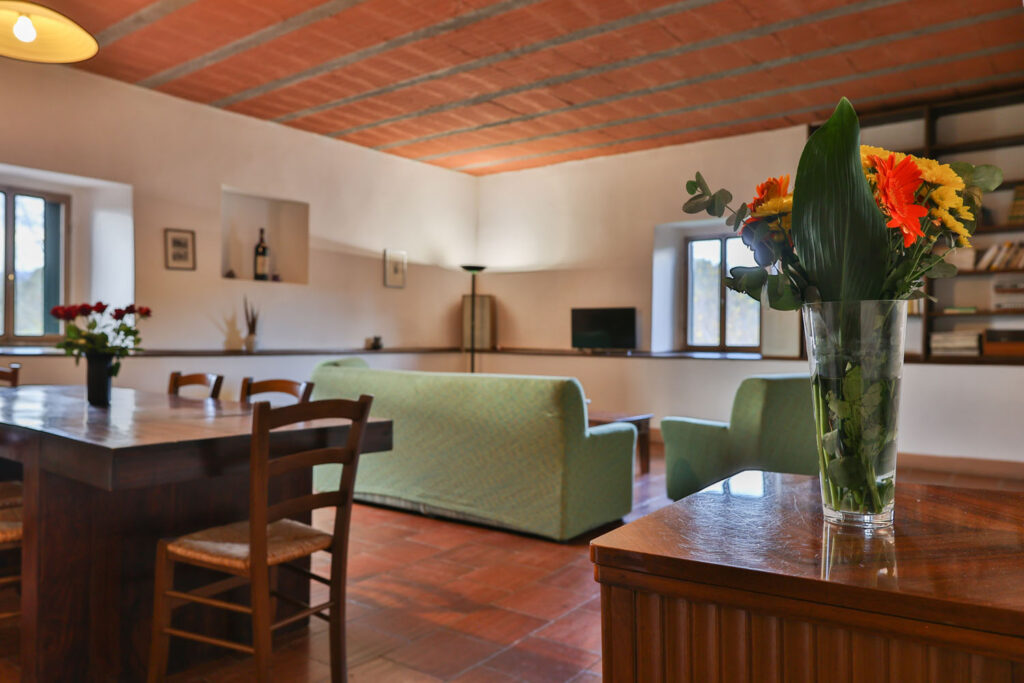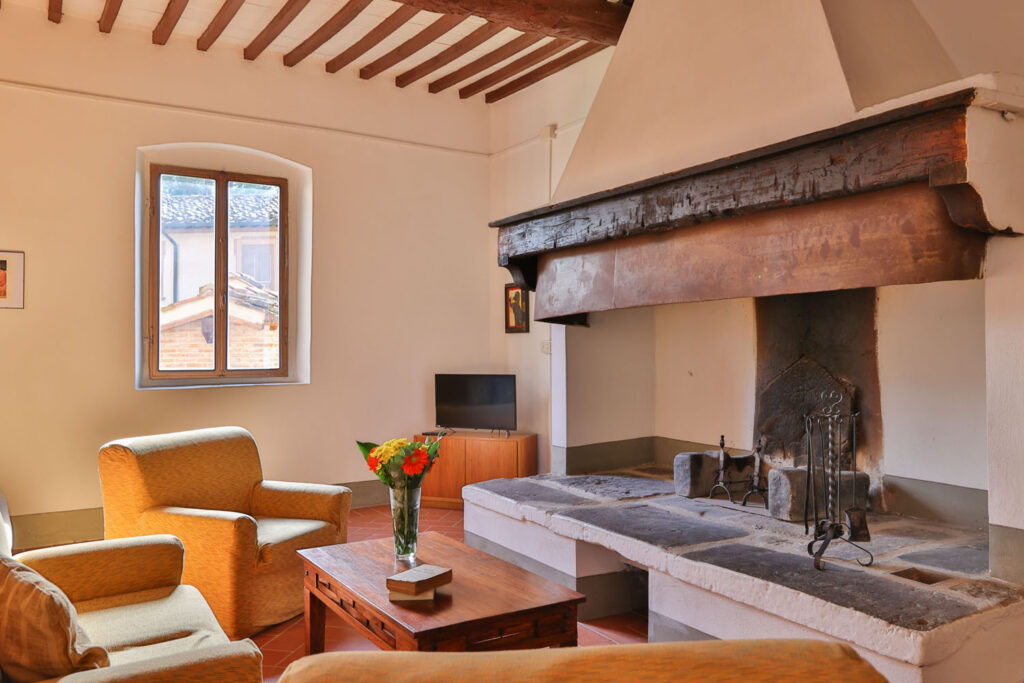 Perfect for a family of five who will be able to enjoy its ample living room with a grand fireplace and a feel of a traditional Tuscan country house.
A convenient one-bedroom ground floor apartment with good accessibility for people with limited mobility and a dedicated garden space right outside the front door.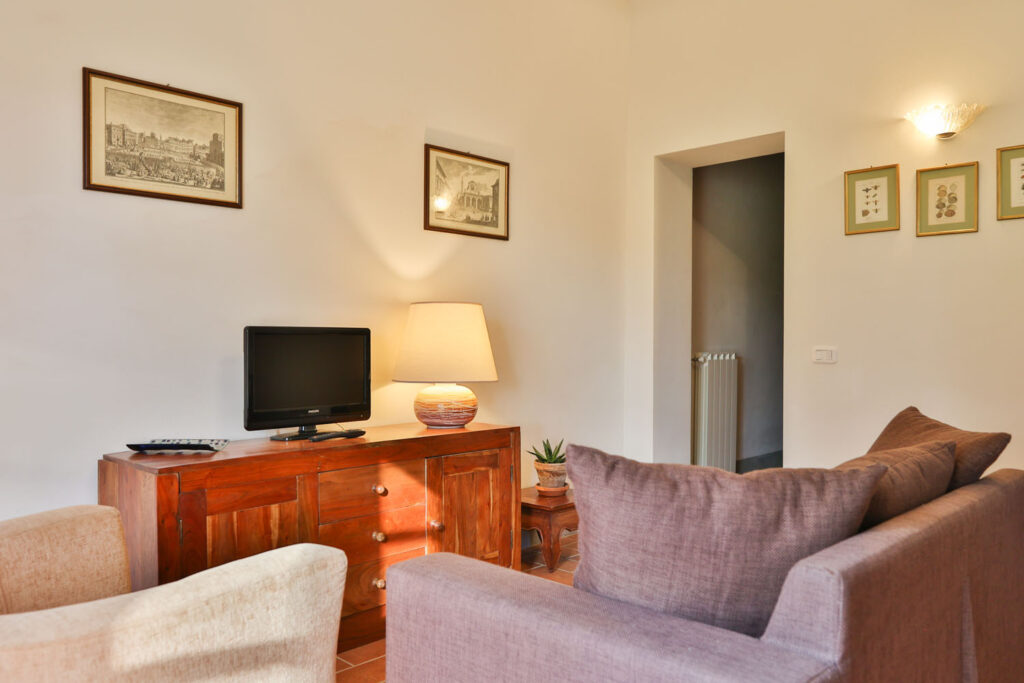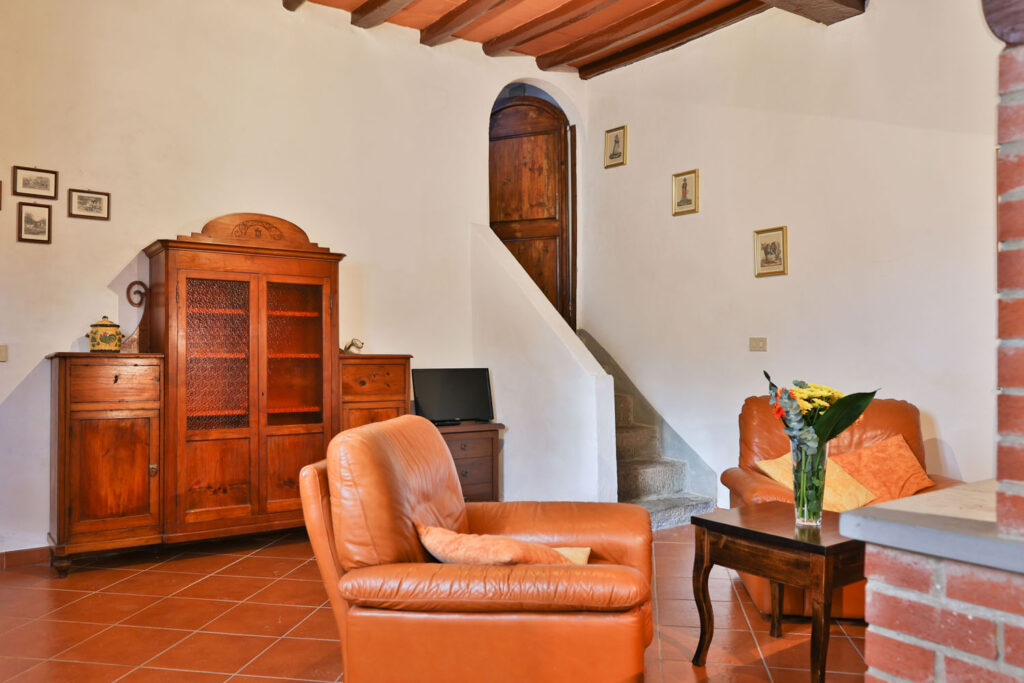 A charming apartment for a couple spread over ground and first floor and with direct access to the green courtyard.
Ideal for a couple, this delightful apartment has a cosy living room and a separate kitchen, with wonderful views over our lake and pool.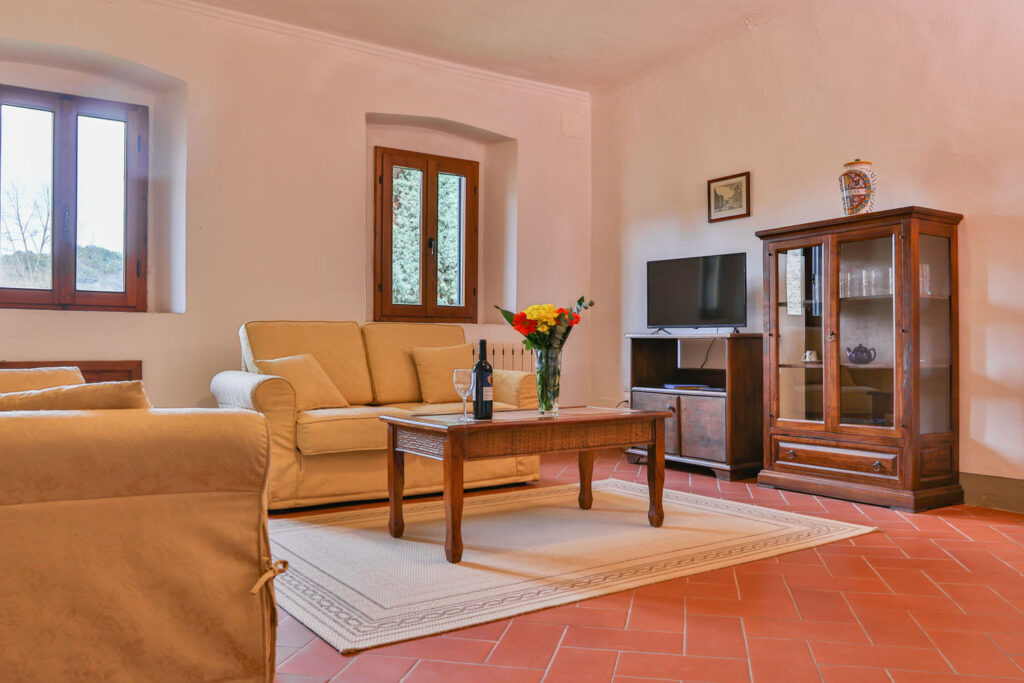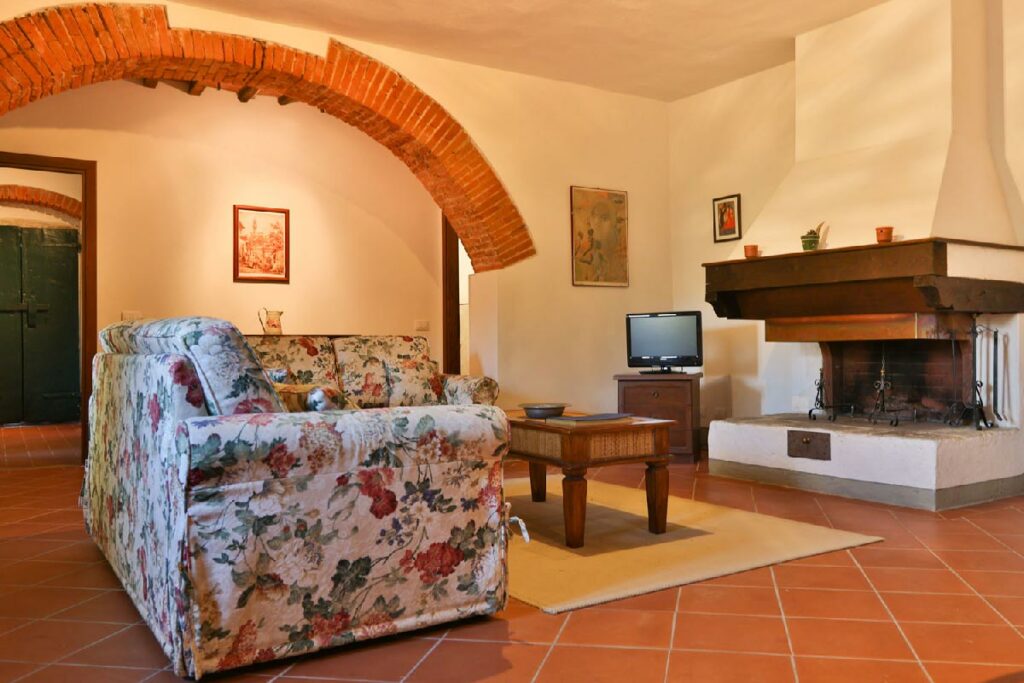 A cosy ground-floor apartment for a couple, with a charming round-arch in the living room with fireplace, and direct access to the garden, lake and pool area.